Barber Supplies Wholesale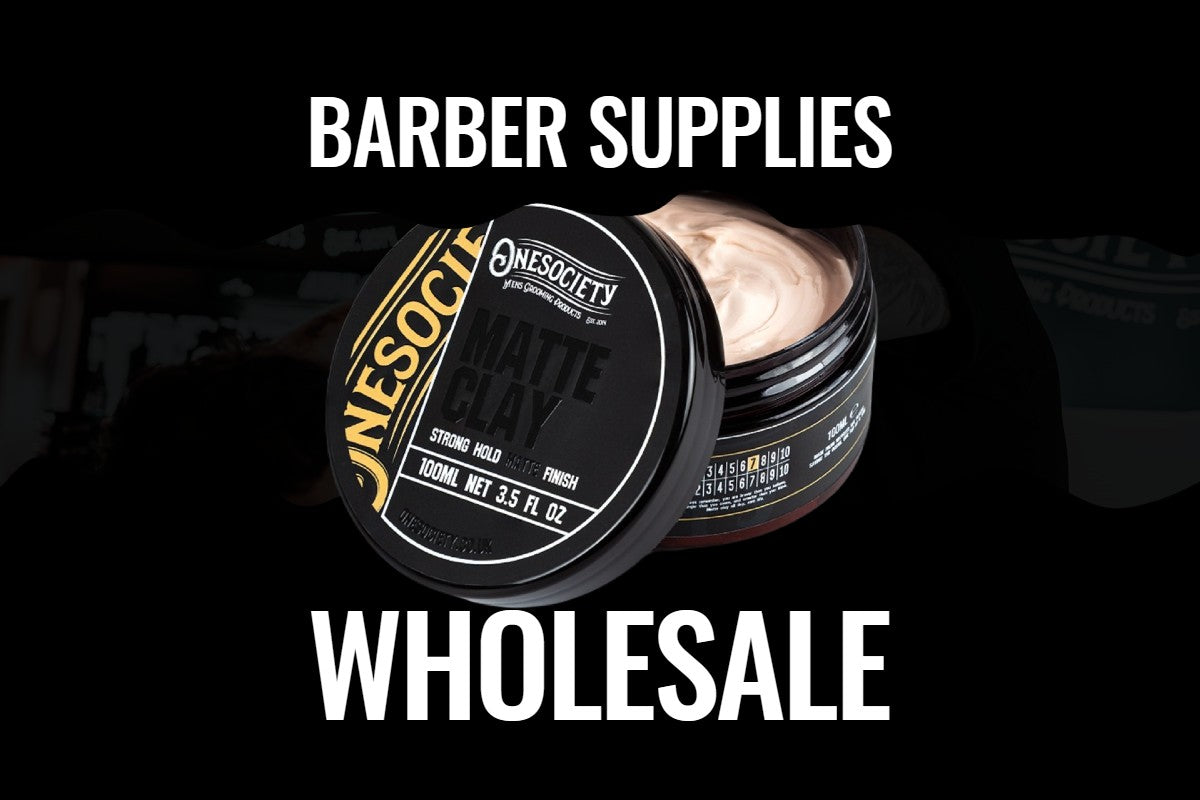 If you're a barber looking for high-quality products at wholesale prices, then you've come to the right place. At our online store, we offer a wide range of barber supplies that are perfect for both professional barbers and at-home grooming enthusiasts. In this blog post, we'll be discussing some of our best-selling barber wholesale products, including matte clay, matte rock, spiker, beard oil, beard balm, beard butter, and anti-dandruff shampoo.
Let's start with our range of hair styling products. If you're looking for a versatile hair product that can help you create a variety of styles, then our matte clay and matte rock are perfect choices. Both of these products offer a strong hold that lasts all day, and they're ideal for creating textured, messy looks. The matte finish also helps to create a natural look that's perfect for everyday wear.
For those who prefer a more structured look, our spiker hair gel is a great option. This product provides a strong hold and is perfect for creating slicked-back styles. It's also great for keeping hair in place throughout the day, so you don't have to worry about any flyaways or frizz.
Moving on to our range of beard care products, we have a variety of options that are perfect for maintaining a healthy and well-groomed beard. Our beard oil is a great choice for those who want to keep their beard hydrated and nourished. This product is formulated with natural oils that help to condition the beard and keep it soft and shiny.
If you're looking for a product that can help to tame unruly facial hair, then our beard balm is the perfect solution. This product provides a light hold that helps to shape and style your beard, while also conditioning the hair and keeping it healthy.
For those with a particularly thick or coarse beard, our beard butter is a must-have. This product is formulated with shea butter and other natural ingredients that help to soften and smooth even the toughest beards. It's also great for preventing itchiness and irritation, which can be a common problem for those with facial hair.
Last but not least, we have our anti-dandruff shampoo. This product is perfect for those who suffer from dandruff or other scalp conditions. It's formulated with natural ingredients that help to soothe and moisturize the scalp, while also fighting against dandruff and other irritations.
Overall, our range of barber supplies wholesale products is perfect for those looking for high-quality products at affordable prices. Whether you're a professional barber or just someone who likes to groom their hair and facial hair at home, we have something for everyone. So why not check out our online store today and see what we have to offer?
---